Junior tennis
Junior coaching is the natural progression from Mini Tennis for players aged 10+yrs. Some squads last 1 hour 30 minutes, Monday to Friday, while others run for 1 hour. Squads cater for beginners of all ages through to advanced players U18. Group size is limited to a maximum of 8-10 players per group.
Players sign-up for a course of x (usually 10/12) amount of weeks depending on the length of the school term. Groups will cover all four performance factors necessary to develop advanced players; technical, tactical, psychological, and physical. The programme runs in co-ordination with LTA long-term athletic development (LTAD) guidelines.
Players will be encouraged to move up the progressive group structure to more advanced squads via invitation from the coach based on their effort levels displayed and performance in competition. Squads cater for both boys and girls and groups may or may not be mixed gender depending on ability. Please
contact us
if you'd like more information regarding junior squads.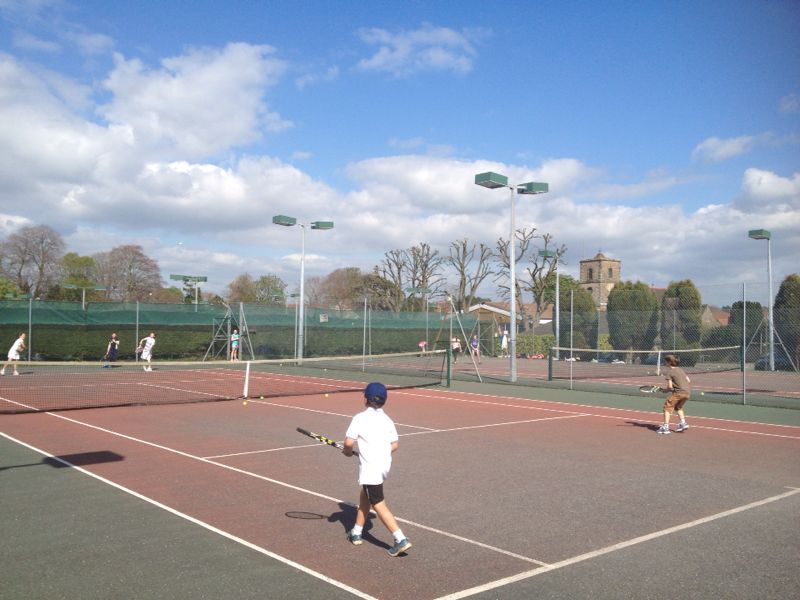 All juniors are encouraged to take part in competitions, with the club running Road to Wimbledon (U14's), Junior tournament week (last week in July) and entering numerous teams in Aegon Team tennis on top of timed tennis and regular match plays. For information on ratings please visit:
Ratings explained