Mini Tennis
A number of coaching sessions are available during the week after school for Mini members at Storrington, Billingshurst, Steyning, and Slinfold
. Depending on school terms, the courses are normally around 10-12 weeks. Places are available via
pre
-booking, as group sizes are limited to a maximum of 8 children per group. Groups run Monday to Friday within the after school programme, please
contact us
for group information.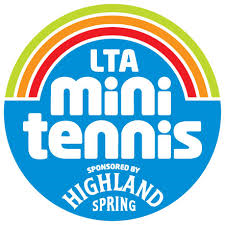 What is Mini Tennis all about?
Mini Tennis is about providing a fun and exciting introduction to tennis. It's the ideal way for young players to learn the skills and tactics of tennis and actually play the game.
The main focus is learning the FUNdamentals. There is a whole range of skills that kids need to play sport. Consequently Mini Tennis lessons will include learning about running, jumping, balance, coordination, throwing and catching, as well as learning more formal tennis skills. The better the kids are at these skills; the better tennis players they'll become.
Mini Tennis is the first stage of the tennis pathway in which children (aged 4-10) gradually progress through the RED, ORANGE and GREEN stages according to age and ability. In the process, the court size, racket length, ball speed and length of games all increase until the player is ready to move onto the full game. There is a comprehensive Mini tennis rating structure for all Mini's to take part in. Please visit: Mini tennis ratings
RED
- Children introduced to the basics
- Start development of core skills of movement and coordination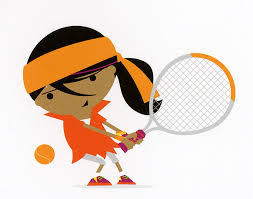 ORANGE
- Emphasis on further development
- Learn new shots and techniques to rally on bigger court
GREEN
- Final stage before full tennis
- Play on whole court
- Further improve techniques and tactics
Enjoy competitions and want to start playing tournaments? Click here for information on Mini Tennis Ratings
Racquets

The recommended size of the racket mainly depends on the size and strength of the player. The following can be used as a guideline:
STAGE

APPROX

AGE OF

CHILD

APPROX HEIGHT

RACKET

LENGTH

RED

4-5

Under 102cm/3'4

19''

RED

5-7

103-117cm

3'4 - 3'10

21''

RED/

ORANGE

7-8

118-132cm

3'10 – 4'4

23''

ORANGE/

GREEN

9-10

133-151cm

4'4 – 5'0

25''

GREEN/FULL

10-11

Above 151cm/5'0

26''