Coaches
This is a very enthusistic and experienced team of coaches, it would be very difficult to find a better group of coaches in the UK.
Director / Head coach - Nigel Matthews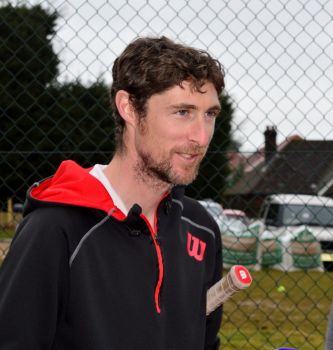 After graduating from University I was appointed Head coach at Storrington LTC (April 2007). Initiallly with just myself coaching, gradually the programme grew. Today I work with a passionate team of coaches, across a number of clubs, as demand for our service continues to grow. I now direct the tennis across 7 clubs, and numerous schools within West Sussex.
- LTA Level 5 Master Club coach (Feb 2018)
- BA (Hons.) Coach Education and Sports Development 1st class degree from Uni. of Bath,
- Former GB National ranking 53,
- Sussex Coach of the year 2015,
- Former Oxfordshire county champ (U12/14/16/18/men's)
Programmes manager / coach - Caroline Matthews
Caroline joined the team to form Matthews Tennis Coaching in 2008, Caroline has the important job of managing the junior programmes across MTC, and also coaches at West Chiltington, Storrington, Christ's Hospital school and Farlington girls school.
- LTA Level 3 Club coach
- Sussex Ladies County Captain 2010-15, former U18 Sussex county Champion
- University of Bath 1st team member, former rating 3.1
Club coach - Julia Searle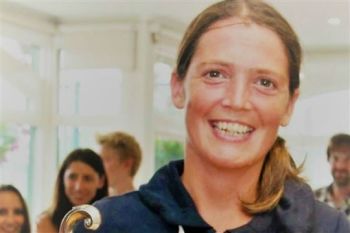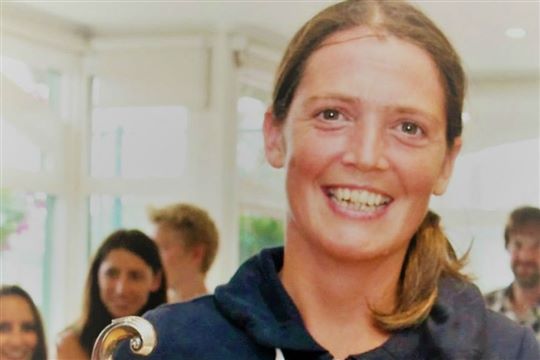 Julia is an experienced coach who recently joined the team (2017) after moving to the area from London where she was Head coach at Wigmore tennis club. Julia is based at Steyning tennis club.
- LTA Level 4 senior club coach
- Julia has coached 3 juniors who have gone on to become No.1 in their age group in GB,
- Julia grew up in North London representing Middlesex in every age group from u14 through to seniors,
- She was ranked in the top 20 juniors nationally and went on to represent Arkansas State University in NCAA Div. 1
Club coach - Lewis Hall
Lewis joined the coaching team in August 2018, joining MTC from his role as Head coach at Wickwoods Country club, where he had spent the past 7 years coaching. Lewis has great experience for someone still so young, and has primarily been working with adults to improve their play. Lewis is looking forward to the next part of his career helping us develop the mini and junior sections, allowing us to provide more performance coaching in the future. He works at a number of venues including Storrington, West Chiltington, and Billingshurst.
- LTA Level 4 senior club coach
- Former No.3 ranked player in Sussex, current rating 3.2.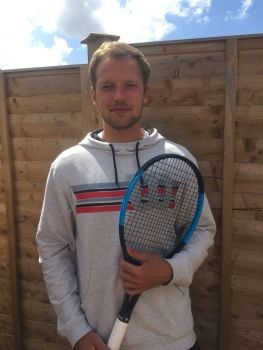 - Assistant coach to U12 Sussex County team 2018 National finalists.
- County finalist in numerous age groups in singles and doubles.
Club coach - Kevin Suckling
Kevin only took up tennis 5 or 6 years ago, in that time he has moved from a beginner learning the basics to L3 coach in an amazingly short period of time. Kevin has run a number of LTA tennis4kids couses over the past 2 years with great success. He also excels at teaching adults and introducing new adults into the game, running rusty rackets and improver adult groups at Billingshurst tennis club.
- LTA Level 3 club coach
- expert at introducing adults to tennis
Club coach - Tom Cosham
A highly motivated 22 year old Level 3 coach. Tom is the newest member of the MTC coaching team (Dec, 2019). Tom recently graduated from
University of Chichester with a degree in Physical Education and Sports Coaching. Tom has experience coaching in many different environments over the past 7 years. We think he'll find his home with us, coaching mainly at Billingshurst and Slinfold tennis clubs, primarily building the junior programmes and schools outreach.
- LTA level 3 development coach
- Worked full time at Living Tennis Academy
- Coached at Angmering, West Worthing and David Lloyd Worthing tennis clubs
- Coached full time at Esher tennis club running performance, county and academy standard groups
- good playing level, Sussex Div 1, and University of Chichester 1st team vice-Captain.
Club coach - Rebecca Farrow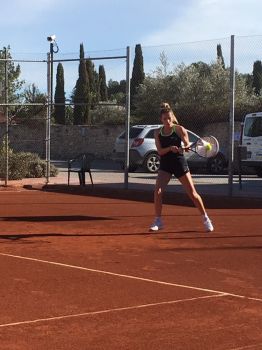 Rebecca has been a MTC pupil since the age of 10 and continues to play to high level. An energetic and enthusiastic coach who recently graduated with a 1st from Chichester University. Rebecca coaches at Storrington and Barnes Green and can also been found covering at other venues.
- LTA Level 3 development coach
- LTA player rating 4.2
- Storrington club champion 2016, 2017, 2018, 2019.
- Current Women's British ranking 208 (Feb, 2019).
- University of Chichester Women's 1st team captain.
Club Coach - Alex Fox
Alex is an experienced tennis player who is keen to use his knowledge gained from playing at a high level to help players of all ages and abilities. He achieved a triple distinction star in his Sports BTEC at College, and currently also coaches at Windlesham House School. Alex is going to be coaching at Barns Green tennis club mainly, to add to the work he does in and around Worthing.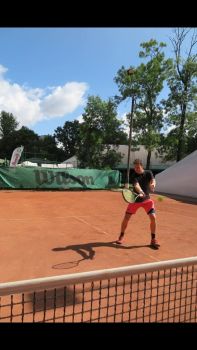 - Sussex County Champion 2019, Men's, mixed and U18 doubles
- Achieved a junior ITF doubles ranking in 2019
- National u18 quarterfinalist (2019)
- Currently represents Susex in the men's age group, and has represented Sussex in the U18 age group the last 3 years.
- Former county No.2 u18 ranking
- Currently a qualified level 2 LTA coach, but is close to gaining his Level 3 qualification.
All our coaches are LTA qualified and licenced or registered meaning they have insurance, are first aid qualified and DBS checked. A stamp of quality.